Locksmith Assistance in Azusa
Dispatch Address: 630 N Cerritos Ave, Azusa, CA 91702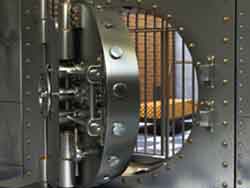 Quality services can be yours when you contact the reliable and reputable services of Azusa Quick Locksmith. With our services you only receive the best automotive, residential, commercial and emergency locksmith services possible. With the assistance of our local locksmiths, you will be able to receive the help you need in no time as we immediately dispatch our locksmiths to wherever you are. Unlike other service providers in the area, we do not take our time about getting you the help that you need. Everyone is committed to seeing to it that you receive fast and efficient services. We hire our locksmith technicians based on their skills and qualifications. When you want to be sure that you'll be able to receive the help that you need from someone who can actually deliver, call on our local locksmiths. When you come to us to assist with your service needs, you can be certain that you'll be able to get what you want and need at prices you can afford. We make it possible for you to always get what you pay for by ensuring that we have the best locksmiths and are proud to offer our customers guaranteed satisfaction.
CONTACT US:(626) 387-1451
Azusa Residential Locksmith Specialists
Residents of Azusa, CA know that they can always rely on us for their locksmith service needs. We offer our services to you any time of the day or night. Allow us to show you why so many depend on us when they need to improve the quality of their home security. You won't need to take chances with your valuables and with the safety of your loved ones. Call Azusa Quick Locksmith where we can offer you the necessary security to protect the things that are most important to you. With the help of our qualified service professionals, you are sure to be able to avoid sleepless nights. Our locksmiths have the experience that enables them to provide our customers with enough security that they can avoid a burglary. We can install more durable locks or install high-end security features. Whatever would make you feel more safe and secure in your home, you can be sure that we'll be able to offer this to you when you count on us for your lock and key needs. We don't waste time either. You will receive fast and efficient services any time you turn to us for your service needs.
CALL TODAY: (626) 387-1451
Residential Services:
Home Safes
Re-Key Locks
Broken Key Extraction
Intercom Systems
Home Lockouts
Master Keys
High Security Locks
Lock Change
Deadbolts Installation
Deadbolt Installation Services in Azusa, CA
Deadbolts are undeniably the most durable types of locks that a person can use. It is due to the materials that they are made with and the design of the deadbolt that they are a good option when you are attempting to maximize your home security features. No home should be without them. At Azusa Quick Locksmith, we are called upon to install them for homeowners almost every day. Allowing us to handle the job insures you of the job being done right. Give us the chance to show you why so many people count on us for their service needs. There are several types of deadbolt locks that you can have installed. If you're not familiar with the various types of deadbolt locks that are available to you, let us discuss this with you in greater detail. Call us today, we offer you a no-obligation, complimentary consultation. Contacting us enables you to find out all that you need to know about deadbolt locks and make a well-informed decision as to which type to have installed. We make sure you get exactly what you need. Rely on us and receive guaranteed satisfaction.
Azusa Automotive Locksmith Service
If your stranded or you are having problems with your ignition due to your key, let Azusa Quick Locksmith come to the rescue. We know what it takes to get you what you want and need. Give us the chance to show you what we have to offer to you for your service needs. If you want and need fast and efficient automotive lock and key services, you can always rely on the services that we offer. With our 24-hour mobile locksmith services, we can get you the help you need any time of the day or night. We understand that unexpected things happen all the time. One of the most common problems that motorists face is locking their keys in the car. We address this problem on a daily bases. Do not hesitate to contact us for any of your automotive locksmith service needs. They have the training and the experience needed to effectively handle the job that you have for them. No matter how big or small the job might be, you can be sure that you'll be able to count on us to handle the problem for you. Get what you pay for and more when you allow us to address your automotive locksmith service needs. We always offer our guarantee of satisfaction.
Automobile Services:
High Security Sidewinder
Transponder Keys Mad
Ignition Change
Automotive Keys
Unlock Car Doors
Smart Keys
Transponder Key Replacement
Opening Car Doors
Auto Lockouts, Keys Made, Lock Change
Commercial Services:
With our commercial locksmith services we are able to assist our customers no matter what industry they operate in. If you're in need of additional security for your business, big or small, we want to help. Contact us and let us show you what we can do to improve your security.
Access Control
Key Extraction
Keypad Devices
Deadbolts
Emergency Services:
Our emergency services are offered to you 24-hours a day, 7 days a week. It should comfort you to know that whenever you need a dependable and affordable locksmith in Azusa, we are right here to assist you with your service needs.
Check out some of the brands we use:
ASSA
Ilco
Kwikset
Yale
Mul-T-Lock
Arrow
Kaba
Falcon
Schlage
Medeco
Baldwin
There is no reason for you to take your business elsewhere as long as Azusa Quick Locksmith is around. We have a team of the best and most qualified locksmiths in Azusa, California. You can find out for yourself the next time you require the services of a responsive automotive, residential, commercial or emergency locksmith by contacting us. We have all the tools and the necessary talent to take care of all of your locksmith service needs. Everyone who relies on us for their service needs will know that the job is done right because we are proud to stand by our work by offering guaranteed satisfaction.
CALL NOW: (626) 387-1451